Luxeire partners with Jersey Lomellina, a mill in Bergamo, Italy that is known for its commitment to producing the highest quality luxury technical fabrics through environmentally responsible means.
Luxeire's eco-friendly fabrics offer comfort, easy care wash and wear, with colors that do not fade with time or multiple washings.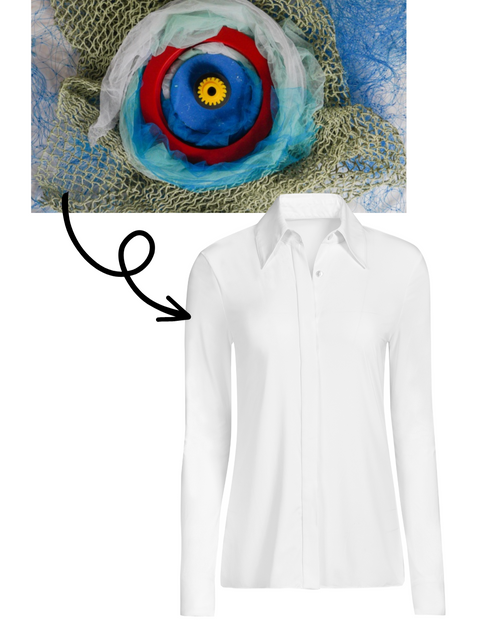 From waste to wear
Luxeire is committed to doing our part to care for our earth in creating a line of clothing that exclusively uses eco-friendly fabrics.
All Luxeire garments are made with Renew fabrics created with ECONYL® yarn. 100% regenerated nylon yarn derived from pre and post industrial waste such as discarded fishing nets, fabric scraps, industrial plastic, carpet fluff.
Local production
Made in New York
Luxeire garments are produced in the studio of a veteran, designer apparel manufacturer in the heart of New York City's garment district. We are proud to work with a studio that employs the industry's most talented sewers. The attention to detail and precision is unmatched.
Our Fabrics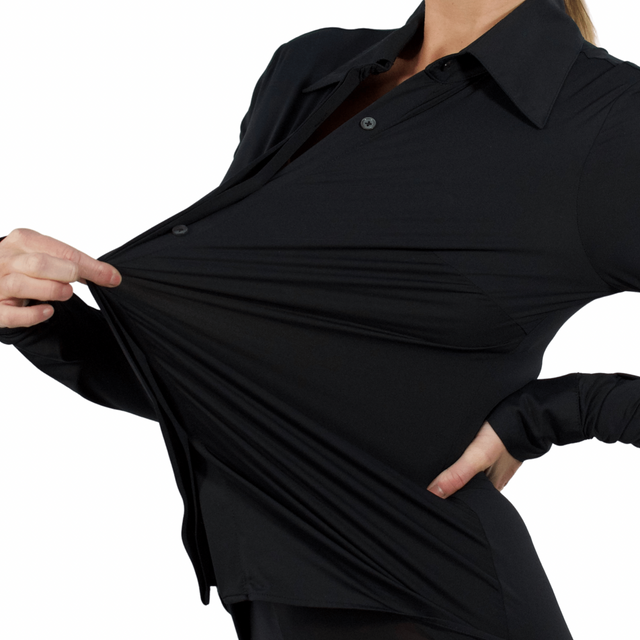 Signature Collection
Renew Fine
Made from 83% Recycled PA, 17% Elastane
Compact, light, and soft, with stretch where you need it. Light-weight, silky technical fabric that is breathable, thermoregulating and quick-drying, offers 4-way stretch and UV protection rating over 50.
Satin Collection
Renew Shine
82% Recycled PA, 18% Elastane
Renew Shine, is the glossy version of Renew sustainable fabrics. Soft and pleasant to the touch, it is extremely comfortable combining performance, elegance and femininity.
Ribbed Collection
Renew Folk
90% Recycled PA, 10% Elastane
Renew Folk features an elegant and functional glossy, ribbed structure. Silky technical fabric that is breathable, thermoregulating, quick-drying, and offers 4-way stretch.
Bubble Collection
Renew Bubble
Made from 87% Recycled PA, Econyl+/ 13 % Elastane
Light-weight and quick-drying, it feels like a veil on the skin. Renew Bubble features a well-structured, soft and breathable mesh surface.
Garment Care
Machine wash gentle cycle, line dry or low temperature dryer. Cool iron on synthetic setting or steam as needed.
For any other questions regarding caring for your Luxeire garments, please contact us at support@luxeire.com.